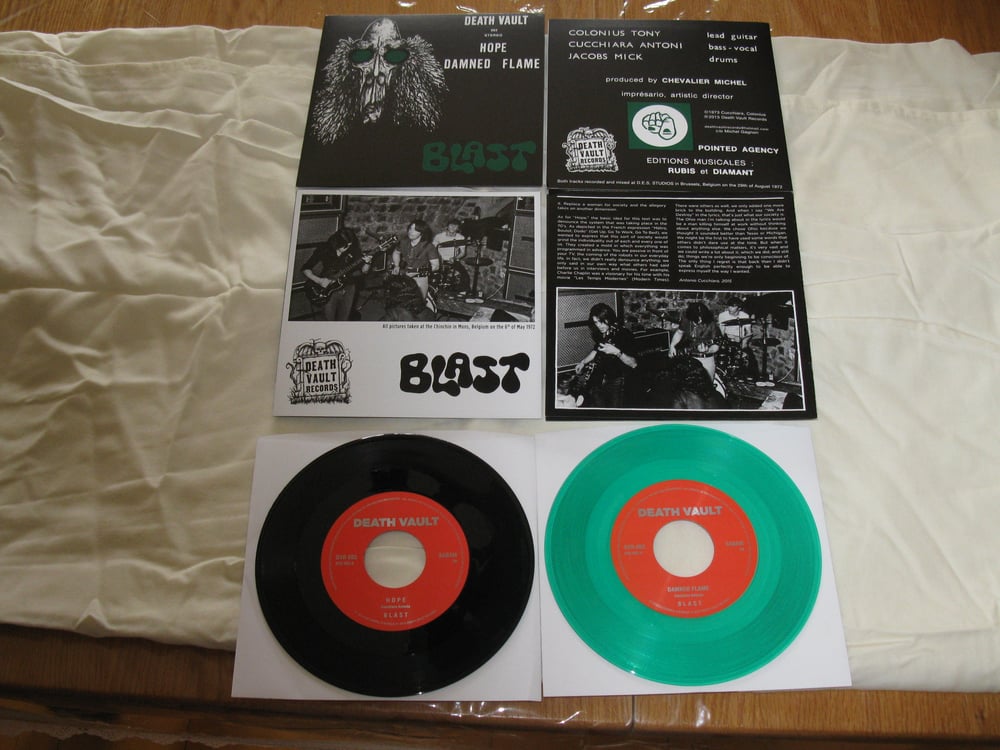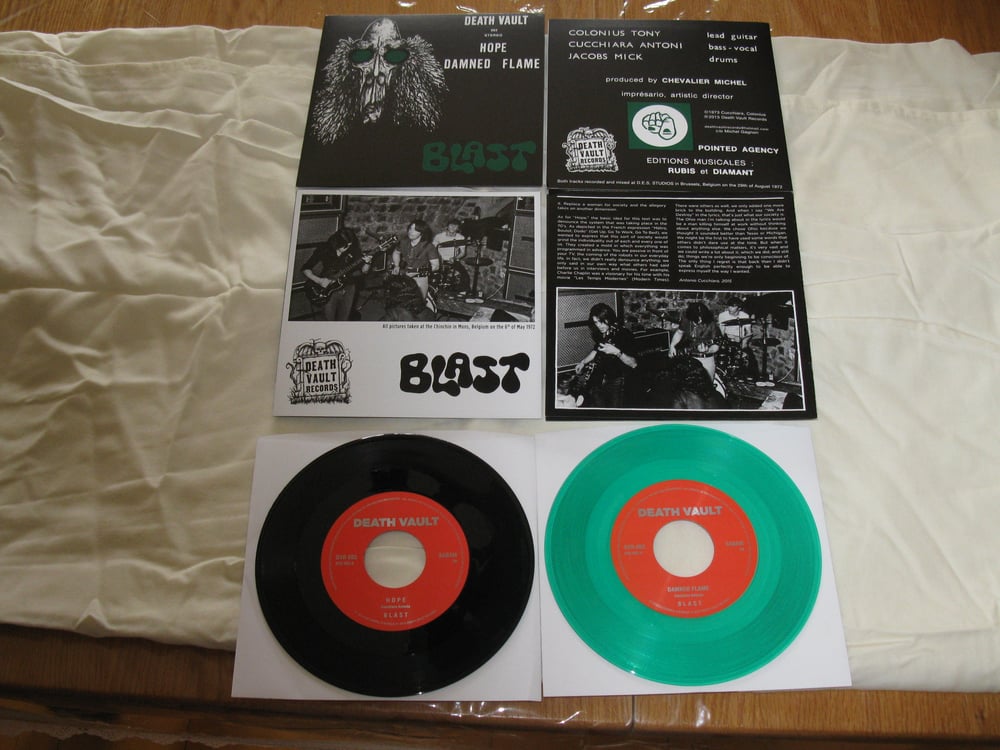 Blast "Damned Flame" B/W "Hope" 7" (1973)
$7.99 / Sold Out
Originating from the improbable city of Mons, this Belgian power trio was responsible for one of the fastest, rawest records of the pre-punk era. Recorded in the summer of 1972, it sits alongside the savage Stooges classic 'I got a right' as one of the most fully realised early '70s examples of what would later be classified as punk and hardcore. Some people might also consider Blast's music to be proto-thrash metal or proto-metal punk, but all there really is to know is that they were way ahead of their time regardless of the label! With this reissue, we hope that Blast will finally be getting the recognition and respect they deserve, because this record should be, and will soon be, legendary!
Originally released in early 1973, only 300-500 copies of this historical recording were ever pressed, and it's always been as rare as snake's legs. Finally reissued in cooperation with the band by Death Vault, this long-overdue new deluxe repress comes in an extra thick jacket with 14" x 7" glossy insert, featuring unseen pictures and liner notes written by singer/bassist Antonio Cucchiara. Once again it's a limited run of only 500 copies, including 100 on translucent green for mailorder only, so don't sleep on this killer proto punk beast!
Translucent green copies are only available through us!
Shipping calculator for 3 records or more isn't totally accurate, will contact you for the balance.